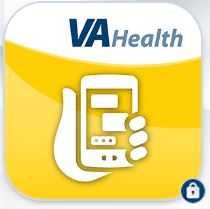 Veterans receiving health care at VA medical centers throughout VISN 4 can receive care from a dedicated nursing staff 24 hours a day, 7 days a week. We can even care for you while you are travelling at your hotel, rental property, condo or beach house.
If you are having any urgent medical or mental health symptoms, call our VISN 4 RN Clinical Contact Center toll-free at 1-833-835-3874. You will be connected with a registered nurse who will assess your symptoms and schedule a same-day or next-day telephone or face-to-face appointment with your provider. If needed, we can also schedule a real-time telephone or video appointment with a tele urgent care physician assistant.
Keep in mind our clinical contact center should not be used for emergency situations. In the event of a life-threatening emergency, please dial 911 or go to the closest emergency department.
VA Health Chat
If you prefer to contact us via texting instead of the telephone, you can download the free VA Health Chat app from the Apple or Google Play stores. If you decide to use the VA Health Chat app, our clinical contact center is only available to monitor and respond to chats from 7:30 a.m. to 4 p.m. ET, Monday through Friday excluding Federal holidays.
If you have questions about your medications or need to schedule or change an appointment, please call the main number of your local VA medical center.
Press #1 for pharmacy (available 7 a.m. to 11 p.m. ET Monday-Friday)
Press #2 for appointments (available 7 a.m. to 11 p.m. ET every day)