If you or a Veteran you know is experiencing any of these, contact the Veterans Crisis Line now: Dial 988 then Press 1.
Thinking about hurting or killing yourself

Looking for ways to kill yourself

Talking about death, dying, or suicide

Appearing sad or depressed most of the time

Hopelessness
Anxiety, agitation, sleeplessness, or mood swings

Feeling excessive guilt, shame, or sense of failure

Rage or anger

Increasing alcohol or drug misuse
For more information visit Signs of Crisis.
Veterans in acute suicidal crisis can go to any VA or non-VA health care facility for emergency care at no cost, including inpatient or crisis residential care for up to 30 days and outpatient care for up to 90 days. Veterans do not need to be enrolled in the VA system to use this benefit.
For more information click here.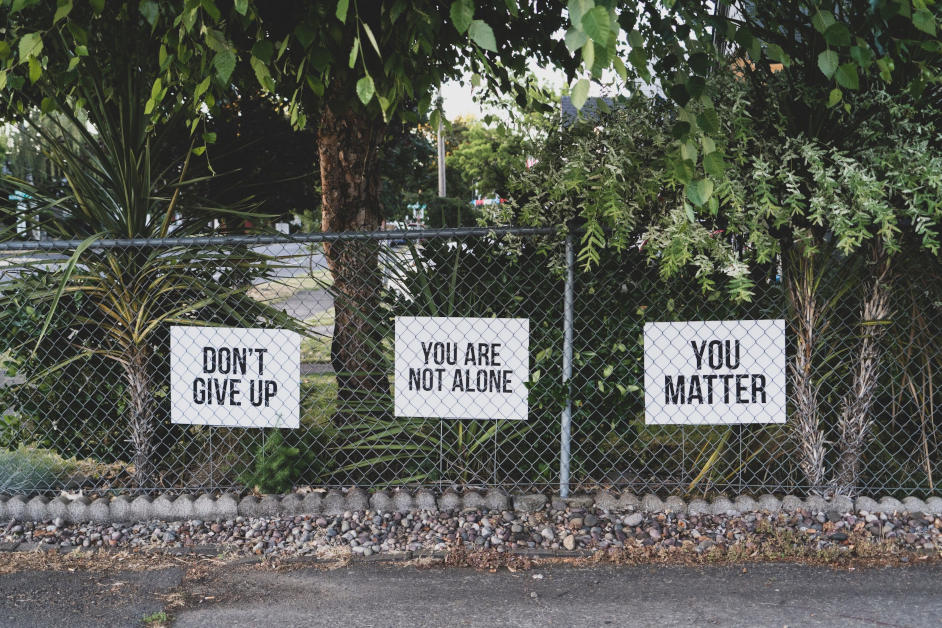 Help is available!
Crisis Help
Veterans Crisis Line
24/7, confidential crisis support for Veterans and their loved ones. You don't have to be enrolled in VA benefits or health care to call.
988 Suicide & Crisis Lifeline
The Lifeline provides 24/7, free and confidential support for people in distress, prevention and crisis resources for you or your loved ones, and best practices for professionals in the United States.
National Center for PTSD
The world's leading research and educational center of excellence on PTSD and traumatic stress.
VA – Don't wait. Reach out
Take a self-assessment to find support that is designed specifically for you. If you're a family member or a friend, you can also find resources that are designed specifically for the Veteran in your life.
Community Based Behavioral Health Providers
VA Vet Center – Wheeling
Community-based counseling center that provides a wide range of social and psychological services, including professional counseling to eligible Veterans, service members, including National Guard and Reserve components, and their families.
Southeast Healthcare – Monroe County
Holistic approach addresses physical, behavioral healthcare and life wellness needs, together, in order to help patients live longer, healthier and more fulfilling lives.
Tri-County Help Center
Licensed mental health professionals provide individual counseling services in Belmont, Harrison, and Monroe counties. Our mental health clients do not need to be a victim of abuse, although we do provide counseling for abuse victims. Individual counseling is provided to those who suffer from depression, anxiety, grief and/or other situational or mental health issues using a trauma-informed care approach.
Washington Morgan Community Action
The SSG Fox Suicide Prevention Program provides free community based support and resources to meet the needs of Veterans and Active Duty service members through outreach and suicide prevention services. Contact them at 740-373-3745 Ext 122.
Legal Help
Ohio Attorney General
The office of Ohio Attorney General Dave Yost has programs and resources designed to address the unique issues faced by current and former service members and their families.
Southeast Ohio Legal Services
Southeastern Ohio Legal Services® (SEOLS) gives free legal help to people with low incomes and limited savings.
Workforce Services
Ohio Means Jobs Military Service Career Center
A complete collection of information for service members and their families.
Monroe County Job and Family Services
Transitioning to civilian life can be challenging. Veterans in Ohio have an edge in finding their next career. Find tools to help you succeed in your job search.
American Corporate Partners (ACP)
Connects post-9/11 Veterans with corporate professionals for customized mentorships.
Veteran Readiness and Employment (Chapter 31)
If you have a service-connected disability that limits your ability to work or prevents you from working, Veteran Readiness and Employment (formerly called Vocational Rehabilitation and Employment) can help. This program—also known as Chapter 31 or VR&E—helps you explore employment options and address education or training needs. In some cases, your family members may also qualify for certain benefits.
Homelessness
National Coalition for Homeless Veterans
NCHV is the only national organization solely focused on ending veteran homelessness.
Pittsburgh VA – Homeless Veteran Care
Help Veterans who are homeless or at risk of becoming homeless due to financial hardship, unemployment, addiction, depression, or transition from jail.